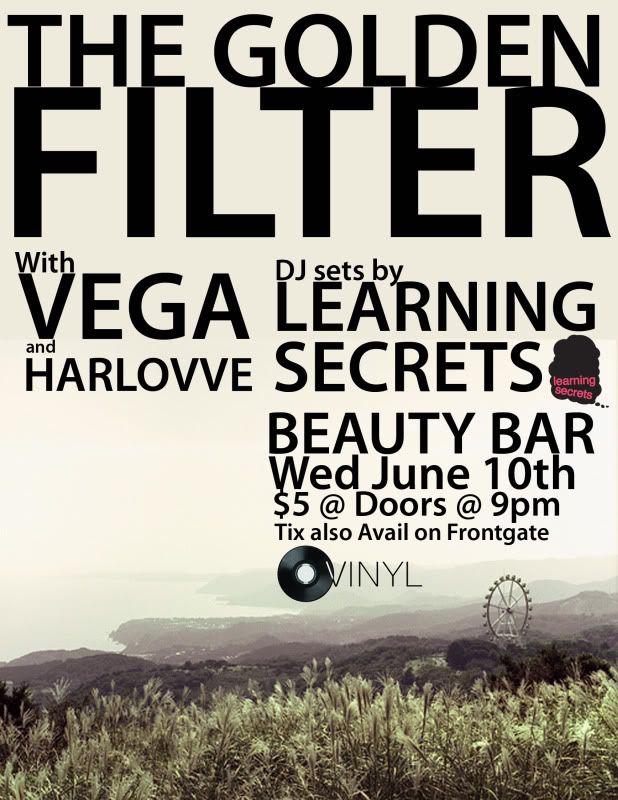 Imagine our surprise when we got this news.
The Golden Filter
, who by the way
blew our minds during SXSW
, are not only coming back to Austin on June 10th. But that's not all. They will be joined by blog superstar and new local
VEGA
. Not only that but we also get Harlovve and a Learning Secrets DJ Set??? What we did to deserve this I'll never know but this is definitely one of those holy shit!!! moments.  And it's only 5 dollars!!!!!! It's going to be a super packed night at Beauty Bar on June 10th. Get there extremely early.
One of our favorite songs this year :: The Golden Filter / Solid Gold
June 10th at Beauty Bar | $5